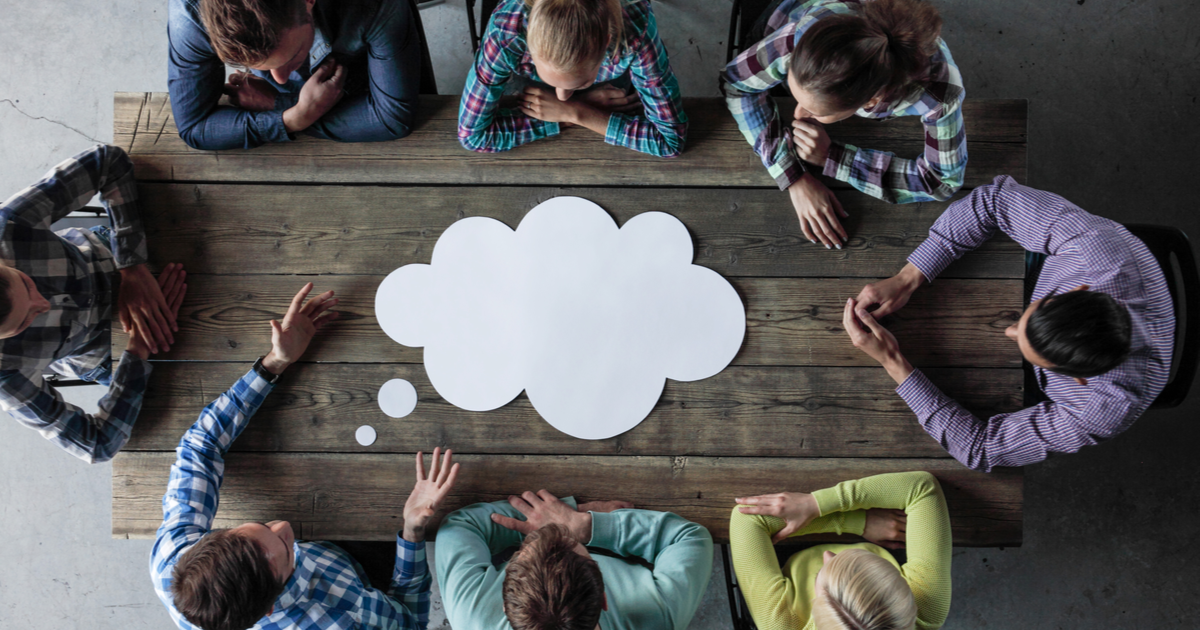 If you are looking for something to help you out with your critical essay writing, this is the right place and time to stop. Here is an ultimate guide on how to write a critical analysis essay. Our experts have prepared an amazing article about critical essay and you are welcome to use it as your ultimate guide for writing.
Critical Essay Definition
There are various sources for critical analysis:
Books
Articles
Movies
Paintings
Documentaries
Some tasks may be assigned to analyze some certain part of a book or even a paragraph. And the main thing about this task is the opinion of the student. One should describe and explain the extract from their perspective. All your opinions and thoughts should be supported by evidences from relevant sources. Just like honor society essay or any other academic paper. 
The main idea behind this task is to stand your ground and show your point of view. Your thesis should be clear and right to the point. The best way to deal with a thesis is to compose it of two sentences. One should contain the more common idea behind your topic while another should get a brief explanation of the entire purpose of your critical essay. Do not forget to support your statements with arguments from relevant sources. The list of such sources often is provided by a tutor.
Tips for Writing a Critical Essay
The main key to a successful essay is the topic or your understanding of this topic. It is important for absolutely any academic task and not just only for critical essay. This is the main advice on how to write a critical analysis essay.
Then you must be totally confident about the structure of your essay. Do not ignore the outline. This part is very important and will help you to create perfect paper with proper structure and format. You need to create your outline preparing each section of the essay in logical order and proper focus.
The Example of an Outline for a Critical Essay
If you are totally unaware of how you need to create an outline for your paper, here is the template prepared by our experts. Outline is the thing that will help you to present your claims and ideas logically and effectively. Here is how your critical essay outline may look like:
Introduction
Here is where everything starts for the reader. A person reading your paper and facing the topic for the first time should get clear picture of what you are going to talk about. Your introduction has be brief but well-structured to explain the main idea of your text. Here is the place for your thesis to step in.
This part of the critical essay can consist of one paragraph only. Just think about all the other academic papers you have been working with. The Introduction and its purpose is the same for all types of papers you already know.
Body
Your main task for you while writing a critical essay is to study some particular work and come up with your point of view and explanation. As we said before, it may be anything from a book to some architectural project or social media essay.
Get the main point that was created by the author of the piece of art or literature you are working with. Here are few main requirements you can follow in your paper Body paragraphs:
All ideas in your paper should be logic and consistent;
The imaginative techniques used in your paper should be effective;
Explain the manner the author presented his ideas.
The main thing you should keep in mind is that your task is to analyze but neither to accept nor to reject the author's position. You need to apply your personal experience and come up with your own point of view. This is a perfect chance to do a comparison of the work you are analyzing with some other works in that genre.
Note that the Body of your essay should consist of three main paragraphs. All the paragraphs should present some certain idea and be connected with the main thesis at the same time. If there are any other works and materials that can support your point of view, they should be mentioned in your paper and properly cited.
Conclusion
This is the part where all your ideas should be summarized. Also, in Conclusion you should restate your thesis. While the Introduction grabs attention of the reader, this part should be the last convincing and striking argument. You need to bring your own thoughts to the table after analyzing the piece of work of another author.
This is not about criticism but analysis and coming up with an opinion. It is not an essay about yourself but your point of view. You should feel that clear difference and line between criticism and critical analysis. And a good conclusion always pushes a reader to think about the problem discussed and described in a paper.


Critical Analysis Essay Example
Harry Potter 

If you research the question about which books were the most significant for the generation born in early 1990s, the answer would probably be predictable: the "Harry Potter"series and "The Lord of the Rings." Of course, there were other popular franchises, such as "Dune" by Frank Herbert, or "The Wheel of Time" by Robert Jordan, but they did not have the significance in the minds of teenagers in the 1990s. And probably, it was Harry Potter who managed to become more commercially successful and loved by a wider audience—"The Lord of the Rings" was sometimes too epic and too dark to become popular among children.

Another reason why the Harry Potter franchise became so significant was probably because Harry was the same age as J.K. Rowling's main audience: children. The young sorcerer was only 11 years old when he first arrived at Hogwarts, and so were the boys and girls who followed his adventures. This provided the author with a unique opportunity to make her character become mature together with the audience—so whatever happened to Harry and his friends, it remained realistic and important for fans.

Despite all this, the Harry Potter franchise can boast of other advantages as well. An interesting story is one of them. It all starts in a rather trivial way though—with a boy being branded as the "unique one," a survivor of a terrible assault with a destiny to defeat an evil overlord. However, this is the basic layer of the story. Getting older, developing relationships, studying: Rowling describes all these events, important in the life of any teenager, in an exciting setting full of magic and wonders—and manages to do so like no other. Magic in her books is something daily, habitual—and it makes it even more wonderful.

Rowling created vivid characters; however, not all of them revealed their potential from the very beginning. Surprisingly, the one who truly took his time before finally showing his personality was Harry. Whereas Ron, Hermione, Draco, Snape, and other characters possessed vivid and readable personalities from the very beginning, for a long time, Harry remains some kind of an "event-trigger," whose main goal is to move the story forward. Either something happens to Harry, or he does something on his own—and this allows the author to move one step further. It does not mean Harry's character is badly researched—it is rather that Harry has nothing remarkable about his personality. The situation changes for the better, however, in the third book and further on, which impress with well-developed, realistic characters.

What is confusing sometimes is the motivation of a number of characters. Voldemort is evil because he is evil; Dumbledore sacrifices himself because he is wise; Snape dislikes Harry because Harry's was unfair to him; Draco acts like a bully and idiot because he is from Slytherin (actually, this is fair for all other Slytherin students); Dolores Umbridge, while definitely being one of the most-hated characters, also seems to have no clear motive to torture students, and so on. On the other hand, Harry and his friends develop their motivation while maturing, learn to take responsibility, and accept their duty.

Other than this, there are no significant drawbacks in the series. The writing style of Rowling fits the described events perfectly—relatively carefree and fairy-tale like in the first books, it becomes more dramatic with each following novel, creating the atmosphere and fully conveying the drama. The storyline remains intense and vivid throughout all seven books, and this is probably the author's most important accomplishment (along with creating a whole cult of fans)—not every author manages to find and maintain balance between commerce and quality.

The "Harry Potter" series is definitely one of the most important breakthroughs in the literature of the 21st century; it will probably outlive its creator, and become a favorite book for the following generations of young readers.
How to provide a Proper Analysis for Critical Essay?
After writing an outline you can start your first draft of the paper. Before you start you need to ask yourself if every aspect of the material is clear to you. You need to get focused on the main events of the paper and its characters. Background of the author also may play a great role for your understanding of the subject. Do not hesitate to take notes about everything. Try to divide the entire piece into parts and analyze them separately.
You should work directly with the main characters of your work. You need to analyze each one separately as it may help you to better understand the entire picture. It is also interesting to watch each character as they play their roles and develop their meaning over the entire work. Do not forget to analyze the style of writing the author used in his work.
Your thoughts is the main reason why other people are reading your article, especially, if the audience knows the work well. You do not need to explain them anything but analyze the work and bring your point of view.
Useful Tips on How to Write a Critical Essay Properly
This is the main tips our experts have prepared for you to check out. They will help you to grab reader's attention and create an amazing piece of writing with real analysis involved:
No typical phrases. You should avoid all the cliches and just too often used words. No one wants to read banal phrases that are just annoying and overrated. All those things will just take your paper down making it lose its unique fell and style.
Avoid long descriptions and statistics. Such things may just confuse your audience instead of providing them with a clear picture. Write like all your readers are absolutely unfamiliar with your topic and even subject. You need to help them to learn the main thing about the paper.
Use examples. Another great tool to help your reader to understand your topic and point of view is to use examples. Also, proper examples will help you to support your thoughts and ideas.
Start working early. You need to understand how much time do you have for researching, topic development, writing, and proofreading. Each of these stages takes time and you should understand how much you need and how much you have.
Sound convincing. Your reader should not just receive a certain information about some particular piece of art or something. They need to get something interesting, useful, valid, and worth of thinking of. Anything that can convince a reader is a valid thing to use. Great style and confidence are two main keys to academic success.
Professional Essay Help to Your Service
In case you are not confident about your time to write an essay, there is something we can offer you. Our writing service can deal with any paper of any academic level. If your deadline is too short to deal with the task properly, we know how to help you out. A professional team of writers will create an amazing paper with hands down and within the shortest time frame.
It will take you just few minutes to place an order. Just fill in the order form and the work on your task will start immediately. Feel free to contact our support department to solve any issue that may occur.
In need of professional academic backing? – Look no further!
Get a price quote & proceed with your order!