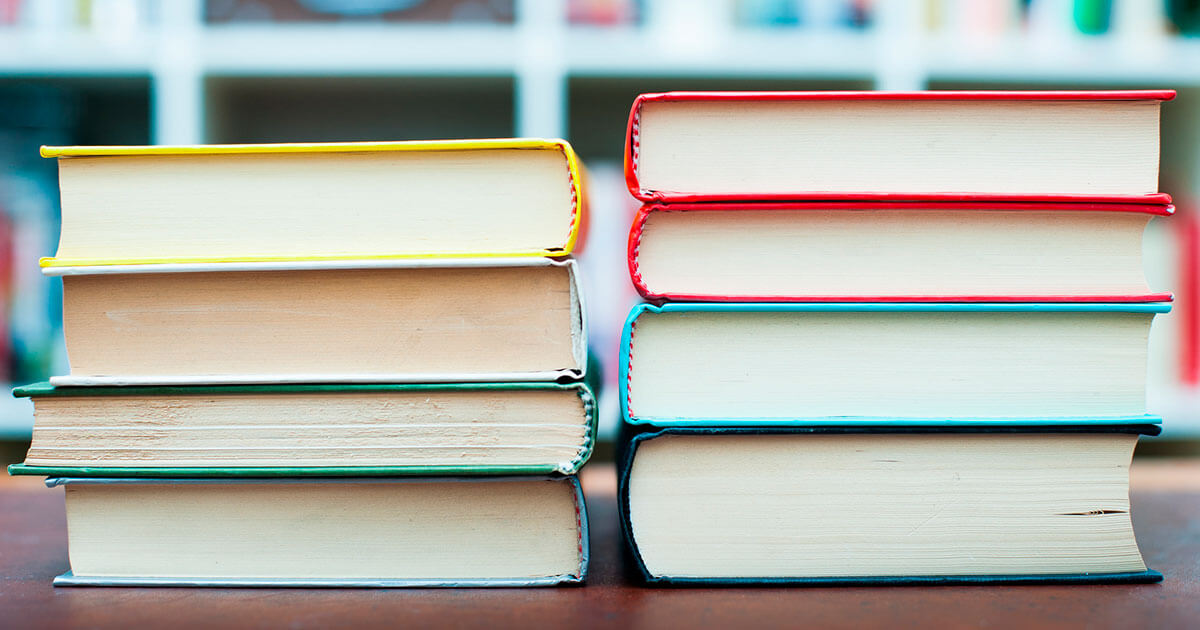 Before we begin to discuss such document as a bibliography, it is important to define its meaning. Unlike a typical essay or research paper, a bibliography involves only the list of sources that student used to study a particular subject. It may be assigned as a separate assignment or as a part of the research paper.
To make it clearer, it's like a more detailed reference (works cited) page. The bibliography also goes at the end of your paper. It covers the last one or few pages. Here are some hints you should know to write a complete paper of this type:
It is much easier to prepare a full bibliography if you write down every title, name, publication date, and author when inserting any direct or indirect quotes. When you finish the essay, you won't be then searching for sources that you have used in order to look for such details.
Mind these factors that you have to include in each category:
Author's name
The title of the book, article, etc.
Year of publication
Pages (if any direct quote was used)
In fact, these elements depend on the required writing style. While you don't have to write full author name in APA, you have to do it in MLA format. Formatting is one of the basics. That's what makes any academic paper stand out.
Stick to the chosen format. It is impossible to have the first part of the paper in Chicago, and the second part (bibliography) in APA.
When you have an opportunity to choose the paper format, we recommend choosing MLA. It is the simplest format which requires minimum efforts.
It's to leave some space for the bibliography example:
Alison Anderson, Fire Destroys Namatjira Ghost Gums (Namatjira, MLA, 3 January 2013), 1-2.
Judith White, Albert Namatjira: Wanderer No More (Australian Art Collector, Issue 13, July- September 2000), 111-113.
National Gallery of Australia, Collection highlights: National Gallery of Australia (National Gallery of Australia, Canberra, 2014).
THE ROLE OF REFERENCES
You may wonder why it is important to include references and cite sources properly. Authors are publishing their materials to be recognized, and no one wants his ideas to be stolen. The bibliography is a way to reward creative people for their unique language, breaking news, hard times they went through, and more.
The need to cite all sources (even electronic) is explained by intellectual property. According to any international intellectual property law, citing one's thoughts is obligatory.
You should respect the ability to access any sources that you want.
Any failure to insert full citations could be regarded as plagiarism. You may find more details here.
Another goal is to make it possible to find the same sources easily in case someone is interested enough to read the story/book/article to the end.
Finally, it's in your interest to cite a website or any other source in order to support tour argument with valuable evidence. After all, if you got it wrong, you may still prove to your teacher that the idea was taken from another author. It might save your bibliography.
STEP-BY-STEP INSTRUCTIONS
Step #1 - Conduct a research
Just like any other academic paper, bibliography requires qualitative and quantitative research. You need to go to your preferred search engine (Google, etc.) and find all sources that relate to your topics.
Step #2 - Use both primary & secondary sources
First look for all possible primary sources. They include:
Book
Scientific journals
Academic journals
Textbooks
Study guides
Official reports
Government documents
Secondary sources include:
Interviews
Polls
Surveys
Questionnaires
Mind that secondary sources are not included in the bibliography.
Step #3 - Watch after volume
The bibliography is usually limited to certain amount of words. The entire essay might be 1000 words. Thus, your works cited should not be longer than 100-150 words. Right, it takes no more than 10% of the whole paper. When a bibliography is assigned separately, you need to pay attention to the number of requested words. After all, your teacher rules this party.
Step #4 - Write down your findings
Develop works cited draft where you put down all discovered, relevant, and up-to-date sources. Please remember that sources older than 5 years do not work. Include even those sources which you are not sure about. Later, you may consult your teacher to find out which sources you may use.
Step #5 - Start a preliminary
In other words, begin your bibliography draft. Once you pick the most suitable sources, write the sources one by one carefully. You may use an online example of bibliography received from the internet to get some help.
Step #6 - Every detail counts
Don't miss a thing as a date of publication or volume if the source has one. Usually, newspapers and magazines have more information than books.
Step #7 - Follow sample note cards
References might be prepared based on so-called sample note card. Once you're done with your assignment, turn to the information on your note cards to revise the paper on your own.
Step #8 - Revision
When you decide to proofread and edit the final bibliography, note whether all of the sources are included, placed in the alphabetical order, and are no older than five years. As for those sources that do not include authors names (e.g., encyclopedias, films), they should be alphabetized by title. In the end, check the formatting by using the MLA Writing Guide.
Here is another example of bibliography, written in APA style this time:
Bibliography
Berg, J.H., & Archer, R.L. (1982). Responses to self-disclosure and interaction goals.  Journal of Experimental Social Psychology, 18, 501-512.
Huang, Li-Ning. (1999). Family Communication Patters and Personality Characteristics. Communication Quarterly, 47, 230-243.
LePoire, B.A., Haynes, J., Driscoll, J., Driver, B.N., Wheelis, T.F., Hyde, M.K., Prochaska, M., & Ramos, L. (1997). Attachment as a function of parental and partner approach-avoidance tendencies.  Human Communication Research, 23, 413-441.
Wingfield, M.C. (2000). Changes in Family Dynamics: The Impact on Young Adults and Their Relationships.  The Angora?, 31-44.
We would like to remind you about the opportunity to order a full bibliography composed from scratch by hiring an expert writer at this service.
Require academic assistance? – Get it right here and right now!
Get a price quote & proceed with your order!